GEIE ERCIM / Host of the W3C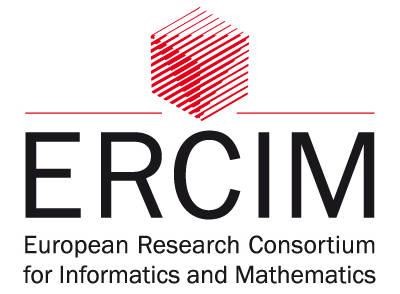 ERCIM - the European Research Consortium for Informatics and Mathematics - aims to foster collaborative work within the European research community and to increase cooperation with European industry. ERCIM is a consortium of leading research institutions across Europe and is internationally recognized as a major representative organisation in the field of information and communication technology (ICT). As such, ERCIM provides access to ICT research groups in Europe through an extensive programme of research projects, working groups, publications, fellowships and prizes. ERCIM's objective is to play a leading role in Information and Communication Technologies in Europe by: Building a Europe-wide, open network of centres of excellence in ICT and Applied Mathematics; Excelling in research and acting as a bridge for applications; Serving as a portal giving access to all relevant ICT research groups in Europe; and Promoting cooperation in research, technology transfer, innovation and training.
ERCIM also hosts the European branch of the World Wide Web Consortium (W3C). The World Wide Web Consortium (W3C) is an international consortium where over 400 member organisations, a full-time staff, and the public work together to develop Web standards. W3C's mission is to lead the World Wide Web to its full potential by developing protocols and guidelines that ensure long-term growth for the Web. Its best-known standards, HTML, XML, CSS and RDF, are the most visible tip of a deep stack of technologies that underpin much of the world's online communication today.
Vienna University of Economics and Business (WU)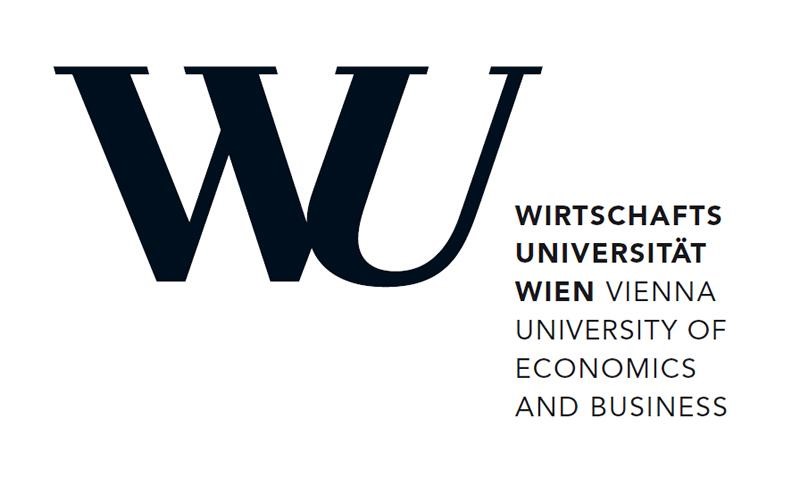 Wirtschaftsuniversität Wien (Vienna University of Economics and Business) was founded on October 1st, 1898 as the Imperial Export Academy. With about 27,000 (23% are international students from 106 nations) students the WU today is the EU's largest educational institution for business and economics, business law, and social sciences, In terms of student body, the WU is also one of the largest universities in Austria. In 2007, the WU became the first Austrian University to receive the international EQUIS accreditation. EQUIS (European Quality Improvement System) is an internationally recognised accreditation system offered by the European Foundation of Management (EFMD).WU Wien scores among the top business schools in Europe in several rankings.
Centro Regionale Information Communication Technology scrl (CeRICT)

CERICT is an organisation for accessing competences and relationship within ICT national and international system. It derives from the CRdC ICT project, which was set up at the end of the year 2002 as an initiative of Region Campania (Italy). The aim of the CRdC ICT project was building a Competence Network in Information and Communication Technologies.
CERICT was created by ten partners, consisting of Universities, the Italian CNR, and Public Research Centres of Campania, in order to increase their economic and social value by means of the application of their specific competencies. The aim of the CERICT is to meet the medium and long-term research needs by the interaction of ICT firms, ICT big enterprises, small software houses, authority and public administrations. The mission of the CERICT is to guide the results of the fundamental research (developed within the academic environment) towards applicative projects realized together with companies, in order to respond to ITC sector's needs. The technological transfer of the results and the creation of new industrial companies (via spin-offs or specific company build-up) complete the background where the organisation carries out its mission.
Technical University of Berlin (TU-Berlin)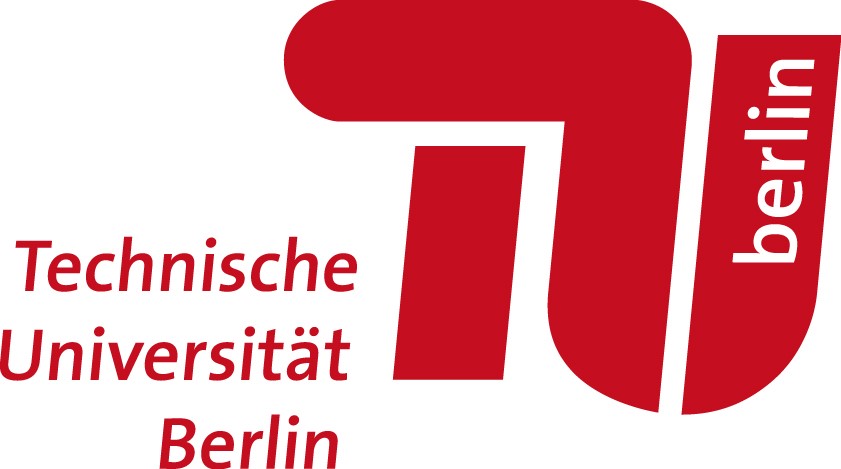 The Technische Universität Berlin (TU-Berlin) is a research university located in Berlin, Germany and one of the largest research and educational institutions in Germany. The university alumni and professor list include National Academies elections, two National Medal of Science laureates and ten Nobel Prize winners. The TU-Berlin is a member of TU9, an incorporated society of the largest and most notable German institutes of technology and of the Top Industrial Managers for Europe network, which allows for student exchanges between leading European engineering schools.
The professorship on Service-centric Networking (SNET) was founded in December 2009 and is led by Prof. Dr. Axel Küpper. Primary focus of the group is research on intelligent and innovative services in the Future Internet and other communication networks. Topics include, but are not limited to Location-based services and context-aware Services, Semantic Web including Linked Data, Online Social Networks, Cloud Computing and Big Data research including particularly User Interaction aspects. Security and privacy aspects as a crosscutting discipline are throughout addressed in nearly all disciplines.
Unabhängiges Landeszentrum für Datenschutz (ULD)

Unabhängiges Landeszentrum für Datenschutz (ULD, English: Independent Centre for Privacy Protection) is the Data Protection Authority of Schleswig-Holstein, the northernmost Federal State of Germany. Its office with 40 employees is located in Kiel, Germany. The Privacy Commissioner of Schleswig-Holstein, Marit Hansen, is head of ULD. ULD is responsible for both freedom of information as well as data protection at private and public sector entities seated in Schleswig-Holstein. The basis for the work of ULD is laid down in the Landesdatenschutzgesetz (State Data Protection Act Schleswig-Holstein). This act is one of the most progressive ones worldwide and includes among others provisions on a seal of privacy for IT products and on privacy protection audits for public authorities. Since 2012 the Landesdatenschutzgesetz also contains a set of privacy protection goals reforming the way the law addresses necessary technical and organisational measures. Instead of prescribing definite measures the data controllers are held to provide the necessary protection where the choice among different sufficiently effective measures is left to the responsible data controller.
TenForce

TenForce (TF) is a Belgian software company specialized in the design, development and delivery of pragmatic solutions for complex problems. TenForce has years of international experience in knowledge management combined with an in-depth expertise in emerging technologies. Besides designing, marketing and supporting their in-house product pmOperation (http://www.pmoperation.com/) – a web-based management environment for project and operational activities – it conducts several projects on European scale focusing on large and complex systems, which most of them exploit semantic technologies. TenForce has customers active in several industries: publishing, telecom, services, banking, and manufacturing.
Deutsche Telekom AG, TLABS (TLABS)

Deutsche Telekom is one of the world's leading integrated telecommunications companies with over 142 million mobile customers, 31 million fixed-network lines and over 17 million broadband lines (as of December 31, 2013). The Group provides fixed-network, mobile communications, Internet and IPTV products and services for consumers, and ICT solutions for business and corporate customers. Deutsche Telekom is present in around 50 countries and has approximately 229,000 employees worldwide. The Group generated revenue of 60.1 billion euros in the 2013 financial year - over half of it outside Germany.
Telekom Innovation Laboratories (T-Labs) is the central research and innovation (R&I) unit of Deutsche Telekom. T-Labs works closely with Deutsche Telekom's operating units by offering new ideas and making a major contribution when it comes to developing and rolling out innovative products, services and infrastructures for Telekom's growth areas.With locations in Berlin, Darmstadt and Bonn (Germany), Beer Sheva and Tel Aviv (Israel) and Mountain View (U.S.), T-Labs concentrates on various themes for setting Telekom apart from its competition and developing of new business models. Its connections with industrial partners and start-ups as well as with numerous universities and institutes worldwide ensures close integration with the innovation community.
Thomson Reuters

Thomson Reuters (TR) are the leading source of intelligent information for the world's businesses and professionals, providing customers with a competitive advantage. Intelligent information is a unique synthesis of human intelligence, industry expertise and innovative technology that provides decision-makers with the knowledge to act, enabling them to make better decisions faster. We deliver this must-have insight to the financial and risk, legal, tax and accounting, intellectual property and science and media markets, powered by the world's most trusted news organisation.
PROXIMUS

Proximus (PROX) is a telecommunications company operating in the Belgian and international markets. The company is the leading national provider of telephony, internet, television and network-based ICT services. Until September 2014 Proximus was working under the brandname Belgacom. For 2015 the company reported a net profit of 482 million euros for 2015, down from EUR654 in 2014. Full-year revenue for 2015 was EUR1.502 billion, down 0.3% from a year earlier. The operational structure of Proximus consists of 4 pillars:
The Consumer Business Unit (CBU) for the residential customers
The Enterprise Business Unit (EBU) for the corporate customers
Service Delivery Engine and Wholesale (SDE & W) deliver the network and IT services. The wholesale department offers telecommunication services to other operators and suppliers on the Belgian market.
Staff and Support (S & S) is responsible for all horizontal functions that support the Group's activities.
Subsidiaries include:
BICS (Proximus International Carrier Services), a joint venture of Proximus, Swisscom and MTN, is responsible for the international carrier services.
Skynet was founded in 1995. At the time, it was one of the first commercial Internet providers in Belgium. From 2005, following Belgacom's takeover of the Group's Internet activities, the Skynet brand continued to exist but only in association with the Group's Web content activities.
Tango is the company under which the Proximus Group markets its offers in Luxembourg and Liechtenstein. The company, which was launched in 1998, has become the second-largest mobile player on the Luxembourg market
Scarlet was founded in the Netherlands in 1992. The brand aims to offer its customers basic low-cost products in the areas of fixed and mobile telephony and the internet.